April 5, 2022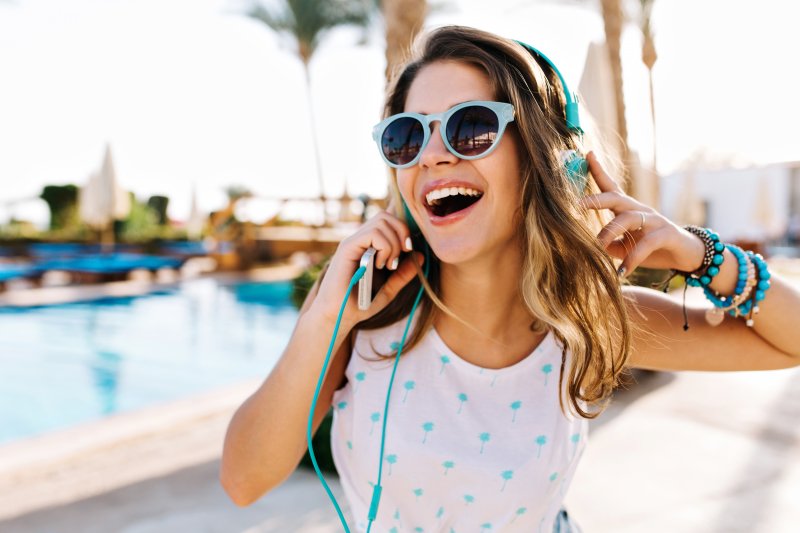 For most people, summer vacation is all about having some fun in the sun at the beach! You might also be considering traveling somewhere far or abroad. Whichever the case, it's definitely something exciting to plan for during the next few months. However, you might want to consider checking in on your dental health prior to heading out. Keep reading to learn four reasons visiting your dentist before summer vacation is a great move!
Reason #1: Avoid Dental Damage
If you're thinking of going somewhere new or far from home, it can be exciting to munch on all the delicious meals you can find. While tasty, some foods can also take a toll on your pearly whites. By visiting your dentist in advance, you can ensure your teeth are safe and healthy before going on your trip. They can also treat any developing issues they might detect so that you can enjoy your time without any concerns.
Reason #2: Gets Your Dental Care Squared Away
The last thing you'd want during a trip is to have a toothache or some other dental emergency, especially if you're traveling overseas. For this reason, it's best to seek preventive dental care way ahead of your summer vacation. Your dentist might even be able to contact any dentists nearby wherever you choose to visit in case of an urgent situation. By having a backup plan, you can square away any concerns in the long run.
Reason #3: Plenty of Recovery Time
Many dental treatments can take time to recover from, such as dental implants or root canals. If it's a necessary procedure, you probably won't want to undergo it when it's already summertime. Getting these treatments now can provide ample time for healing so that you're ready to head out when the time comes!
Reason #4: A Brilliant Vacation Smile
Everyone likes to feel their best during any trip, and visiting your dentist in advance can give you the extra time to improve your smile. Ask your dentist about cosmetic procedures like teeth whitening or veneers, and they'll be happy to discuss your best options. Once it's time to go on your trip, you'll have a smile you can feel confident about.
These are only a few advantages of visiting your dentist before your summer vacation. Not only can you enhance your pearly whites ahead of time, but you'll also reduce the chances of future issues and ensure good dental health for the months to come!
About the Author
Dr. Hiren H. Shah earned his dental degree from New York University and continues to seek advanced training to improve his expertise. He is proud to deliver outstanding, passionate, and comprehensive dental care while using the latest in technology. He provides a vast collection of treatments, from checkups/cleanings to emergency dentistry, to help you achieve and maintain your best smile. If you'd like to schedule a visit before your summer trip, visit his website or call 908-834-8448.
Comments Off

on 4 Reasons to Visit Your Dentist Before a Summer Trip!
No Comments
No comments yet.
RSS feed for comments on this post.
Sorry, the comment form is closed at this time.