Replacing Missing Teeth – Edison, NJ
Restore Your Smile to the Fullest
Millions of Americans are missing at least one tooth today, and many of them are even missing all of their teeth. Tooth loss can occur due to tooth decay, gum disease or even just as a consequence of old age! However, that doesn't mean you should have to settle with the setbacks that come with tooth loss. Instead, you can get the treatments you need to replace missing teeth at Signature Smiles at Edison. Call our dental office today and we'll help you find a treatment that best suits your needs for replacing missing teeth in Edison, NJ.
Why Choose Signature Smiles at Edison for Replacing Missing Teeth?
Dental Implant Placement Available In-House
Highly Customized using Tooth-Colored Materials
Advanced CBCT Scanner Provided
Dental Bridges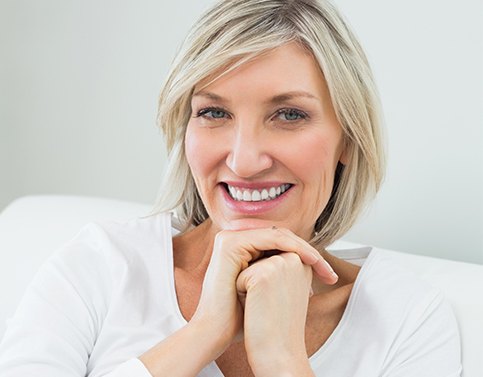 When you need to replace single or multiple consecutive teeth, dental bridges are a reliable and long-lasting solution. Bridges consist of a series of high-quality, ceramic crowns fused together. The crowns on either end of the bridge are hollowed out so they can be fitted on top of existing teeth, while the crowns in between them fill the gap in your smile. By bridging this gap, we can prevent current teeth from shifting out of place and make chewing and speaking easier.
Dentures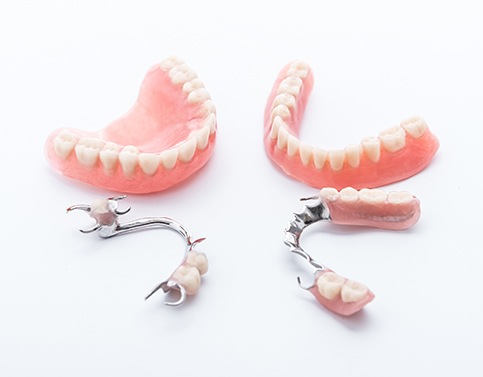 When extensive tooth loss has occurred, full and partial dentures can work to replace all teeth in a given arch or teeth on opposing sides of the mouth respectively. Each denture is highly personalized to fit comfortably and made with durable ceramic and acrylic materials. This ensures that your denture lasts for many years and blends in with your existing oral structures. With proper care, your denture should last between seven and ten years.
Dental Implants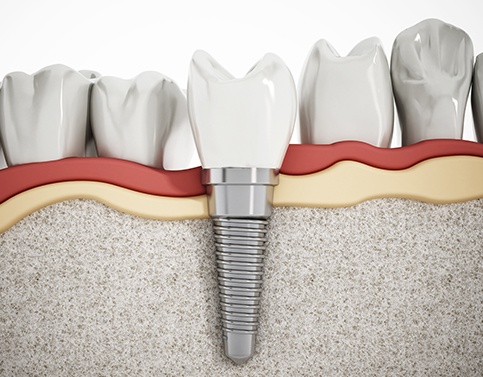 The most comprehensive solution for tooth loss, dental implants replace both the crown and root portions of teeth. Through this tooth replacement method, we can effectively stop teeth from shifting out of place, stimulate existing bone tissue, and make chewing and speaking easier than ever before. Plus, dental implants carry a lifespan that is longer than any other tooth replacement, lasting as long as 25 years and even longer when properly maintained.