Emergency Dentist – Edison, NJ
Call Our Dental Office for Urgent Dental Care
When a dental emergency occurs, you should have a place you can call your dental home. Whether you have long-term decay that's left your tooth damaged or you have suffered a physical injury while playing contact sports, Dr. Shah is able to not only get you out of discomfort, but ensure optimal comfort during your visit and a long-term treatment plan moving forward. If you're suffering from a dental emergency, don't wait – call Signature Smiles today for emergency dentistry in Edison, NJ!
Why Choose Signature Smiles for Emergency Dental Care?
Varying Levels of Sedation Dentistry Available
Same-Day Care for Emergency Patients
Open Late & On Weekends
How We Treat Dental Emergencies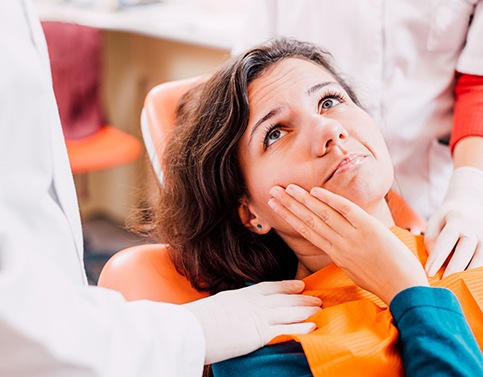 Regardless of the type of emergency that happens to you or a loved one, you should always call Signature Smiles at Edison right away. Giving us a call first instead of going directly to your local ER will almost always save you time, money, and hassle. Once you give us a call, here's what you can expect:
Schedule your same-day emergency appointment: With late and weekend hours, we are proud to be here for you when you need us most. We make a point to see our emergency patients as quickly as possible, usually within the same day that you call. Over the phone, we'll schedule your appointment and give you personalized first-aid instructions for handling your situation.
Your emergency exam with Dr. Shah: When you reach our office for your appointment, Dr. Shah will examine your mouth to get a better idea of the source and extent of the problem.
Choosing the best treatment: After your examination, Dr. Shah will review his findings with you and go over all your treatment options. He'll fully explain which options he recommends moving forward with, including their length and cost. You will always know all the details of your treatment before beginning.
Get the expert dental care you need: We'll get to work right away to get you out of pain and preserve your smile, whether that's with antibiotics, a filling, a root canal, or something else entirely. If needed, we offer various sedation options for patients who are nervous or otherwise uncomfortable. Before you know it, you'll be enjoying your happy, healthy, and pain-free smile once again!
The Most Common Dental Emergencies
Wondering if your situation is really a dental emergency? It's not always easy to tell when you need urgent dental care. However, many different symptoms and problems qualify as a dental emergency. Below, you'll find the most common dental emergencies we treat and how to handle them.
Understanding the Cost of Dental Emergencies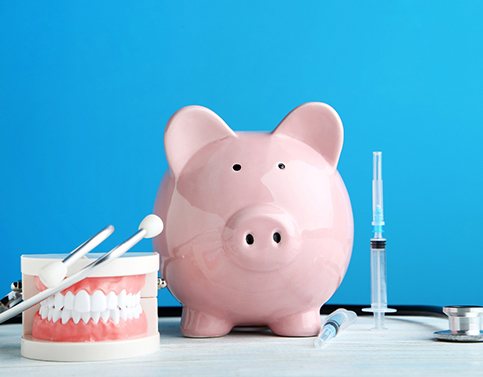 While dental emergency treatment can be difficult to provide an exact cost for until you arrive, we will always make sure to get you out of discomfort first and foremost. Your treatment costs can vary depending on the severity of your emergency. For example, dental pain could be resolved with a simple cleaning and dental filling, while facial swelling could mean you need antibiotics and root canal therapy, which costs more. Either way, we will work with you directly to create a treatment plan that's reasonably within your budget.
Exams specifically focused on emergency dental issues are not that expensive compared to other dental services. However, services that treat dental emergencies can be more expensive than preventive care and include root canal therapy, tooth extractions, and dental restorations. Of course, the potential for a higher cost should not be the reason to avoid a visit altogether as we are happy to help you budget your emergency care in a way that works for you. If you do not have dental insurance, financing options can help make your treatment more affordable.
How to Prevent Dental Emergencies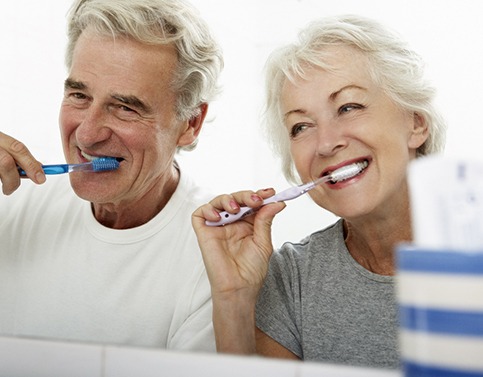 While dental emergencies can happen out of nowhere, there are ways to lower your risk. This includes:
Brushing twice a day
Flossing daily
Maintaining routine dental appointments once every six months
Never using teeth as a tool to open bottles or packages
Wearing mouthguards when playing contact sports
Avoiding hard foods that can crack or chip teeth (i.e. ice cubes, popcorn kernels, hard candy, etc.)
Kicking bad habits that can damage enamel (i.e. biting on pens, pencils and fingernails)
Dental Emergency FAQ's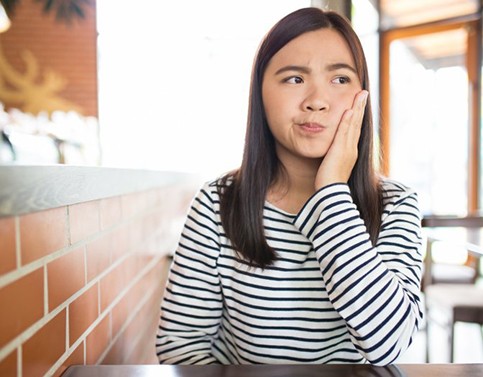 Have you never experienced a dental emergency before? The last thing you should do is put it off and assume it will get better. Whether you are dealing with a dental problem or someone you know isn't sure if they should call the dentist or not, don't allow yourself to second-guess. While you're always encouraged to call for guidance, feel free to review a handful of the most common questions we hear ahead of your appointment.
Should I Go to the ER for a Dental Emergency?
Most of the time, an emergency room in a hospital is not able to handle a dental emergency as well as a dental office. However, if you believe that your jaw is broken, you have major cuts on your face or mouth, or you have an abscess or infection that is preventing you from breathing properly, go to the ER first. You should still visit our office after you have been discharged.
What Does Throbbing Tooth Pain Mean?
If you notice your tooth is throbbing, it's most likely because there is a dental infection or severe level of inflammation occurring from inside your tooth. When the tooth is cracked, either from cavities or trauma, bacteria can easily access the pulp of the tooth where the nerves and soft tissue are located. This can lead to infection and severe discomfort, as well as fever-like symptoms. A dental infection can eventually spread to the other teeth, cause the tooth to fall out, and even make you sick, so it's essential that you seek emergency dental care right away if you experience throbbing tooth pain.
How Can I Sleep with Tooth Pain?
Toothaches have a tendency to get worse at night or while laying down. Do your best to keep your head elevated. Doing this should prevent blood from rushing to the head, which can make discomfort stemming from a toothache worsen. You should also take over-the-counter medications and avoid any foods that are very cold, hard, or acidic, especially before bed. Applying a cold compress is a safe way to alleviate discomfort as well, just make sure to remove it after about 10 minutes of application. You can reapply it after 10 minutes have passed. Repeat this process for up to one hour to prevent damage to the skin.