Emergency Dentist – Edison, NJ
Call Our Dental Office for Urgent Dental Care
When a dental emergency occurs, you should have a place you can call your dental home. Whether you have long-term decay that's left your tooth damaged or you have suffered a physical injury while playing contact sports, Dr. Shah is able to not only get you out of discomfort, but ensure optimal comfort during your visit and a long-term treatment plan moving forward. If you're suffering from a dental emergency, don't wait – call Signature Smiles today for emergency dentistry in Edison, NJ!
Why Choose Signature Smiles for Emergency Dental Care?
Varying Levels of Sedation Dentistry Available
Same-Day Care for Emergency Patients
Open Late & On Weekends
How We Treat Dental Emergencies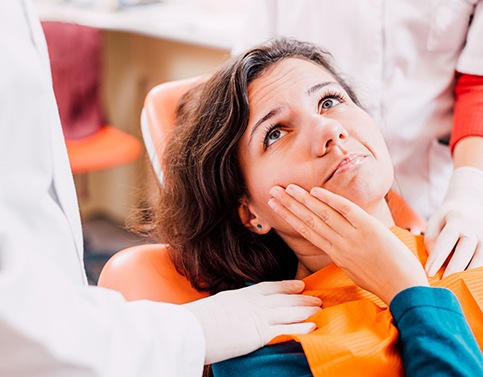 Regardless of the type of emergency that happens to you or a loved one, you should always call Signature Smiles at Edison right away. Giving us a call first instead of going directly to your local ER will almost always save you time, money, and hassle. Once you give us a call, here's what you can expect:
Schedule your same-day emergency appointment: With late and weekend hours, we are proud to be here for you when you need us most. We make a point to see our emergency patients as quickly as possible, usually within the same day that you call. Over the phone, we'll schedule your appointment and give you personalized first-aid instructions for handling your situation.
Your emergency exam with Dr. Shah: When you reach our office for your appointment, Dr. Shah will examine your mouth to get a better idea of the source and extent of the problem.
Choosing the best treatment: After your examination, Dr. Shah will review his findings with you and go over all your treatment options. He'll fully explain which options he recommends moving forward with, including their length and cost. You will always know all the details of your treatment before beginning.
Get the expert dental care you need: We'll get to work right away to get you out of pain and preserve your smile, whether that's with antibiotics, a filling, a root canal, or something else entirely. If needed, we offer various sedation options for patients who are nervous or otherwise uncomfortable. Before you know it, you'll be enjoying your happy, healthy, and pain-free smile once again!
The Most Common Dental Emergencies
Wondering if your situation is really a dental emergency? It's not always easy to tell when you need urgent dental care. However, many different symptoms and problems qualify as a dental emergency. Below, you'll find the most common dental emergencies we treat and how to handle them.
Understanding the Cost of Emergency Dentistry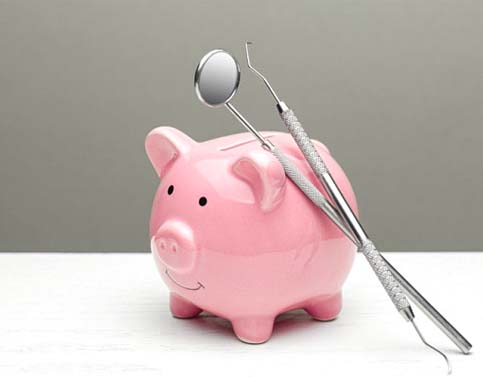 A broken, hurting, or knocked-out tooth can be stressful enough on its own without also worrying about whether you'll be able to afford an appointment with an emergency dentist. Our Signature Smiles at Edison team will never ask you to commit to any course of treatment without first ensuring that you're aware of and comfortable with paying the associated fees. Below, you'll find some helpful information about how much emergency dental care costs.
No Two Dental Emergencies Cost the Same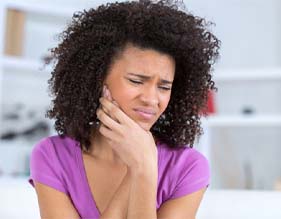 Your initial exam with your emergency dentist in Edison should not be that expensive, but because every dental emergency is different, we cannot definitively say the same for the procedures required to repair your smile.
While it can be difficult to provide an exact cost for dental emergency treatment until you arrive, we will always make sure to get you out of discomfort first and foremost. Your treatment costs can vary depending on the severity of your emergency. For example, a toothache could be resolved with a simple filling, while facial swelling could mean you need antibiotics and root canal therapy, which costs more. Either way, we will work with you directly to create a treatment plan that's reasonably within your budget.
Does Dental Insurance Cover Dental Emergencies?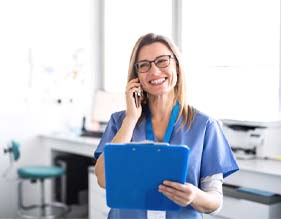 Most dental plans cover the cost of one emergency exam per year as needed. However, the coverage they'll provide for follow-up services may vary. The most common treatments that we use for dental emergencies, like dental crowns and root canal therapy, are typically eligible for coverage at around 50% to 80%.
Our team understands that dental insurance can be confusing at times, so that's why we're here to help you navigate your coverage and make the most of your benefits. Better yet, we're in-network with many of the leading providers in the area, including Horizon BlueCross BlueShield of NJ, Cigna, and Delta Dental.
Other Options for Making Dental Emergencies Affordable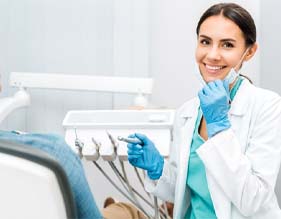 If you do not have dental insurance, or if your plan doesn't cover enough of your treatment costs, we have additional financing options that can make the cost of emergency dentistry in Edison more accessible. For one, we can help you apply for a low- to no-interest payment plan through CareCredit. This financing company lets qualified patients break their costs of treatment into monthly installments that should easily fit within your budget.
We also offer an alternative to dental insurance – our in-house membership plan . In exchange for a small, flat monthly fee, this plan covers your routine preventive care as well as discounts on ALL other procedures performed at our office. Plus, you don't have to worry about the confusing, frustrating jargon and limitations of traditional insurance.
Save Money by Being Proactive About Your Oral Health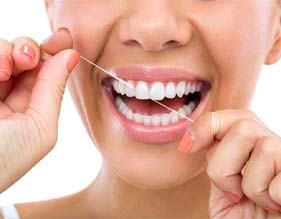 The easiest way to reduce the cost of emergency dentistry is to avoid the emergency in the first place! Obviously, that's not always possible, as sudden accidents or injuries cannot be predicted. However, you have the power to prevent cavities and infections by maintaining good oral hygiene at home and visiting our practice for your six-month checkups and cleanings.
Another way to save money is to contact us immediately when a dental emergency develops. We understand that you might be worried about the price of treatment, but putting off an appointment will only cause the problem to worsen. Not only will you have to deal with discomfort for longer, but you may end up needing more expensive procedures that you would have if you'd called us right away.
Keys to Preventing Dental Emergencies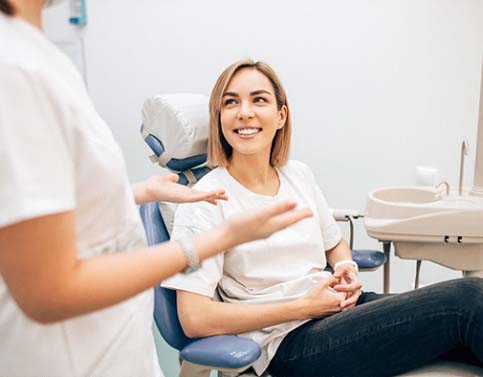 Not every dental emergency is avoidable. Some are the result of an accidental fall or injury. Despite that, there are many steps you can take to significantly reduce your chances of experiencing an unfortunate situation. By taking a few simple precautions, you can easily protect your teeth and gums from harm and avoid having severe complications. To help you out, our team at Signature Smiles has compiled a list of ways you can keep your smile safe!
Visit Your Dentist Regularly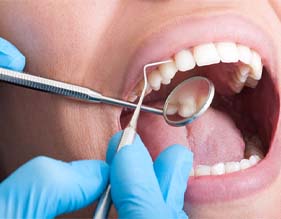 One of the best ways to maintain a healthy smile is by practicing proper dental care. It's incredibly important that you visit Dr. Shah every six months for a checkup and cleaning to ensure no problems are developing. With his help, you can address oral health issues early on and prevent severe complications from occurring down the line.
Practice Good Oral Hygiene at Home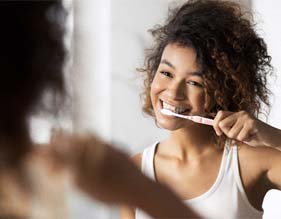 A solid oral hygiene routine is essential to keep your teeth and gums in their very best shape. It'll help ward off dental problems and significantly lower your risk of a dental emergency in Edison. Brushing twice a day, flossing daily, and rinsing every day with an ADA-approved mouthwash are vital practices that prevent harmful bacteria from accumulating in your mouth. Neglecting to follow your daily regimen can make your mouth vulnerable to decay or infection, potentially costing you an emergency trip to Dr. Shah's office.
Follow a Nutritious Diet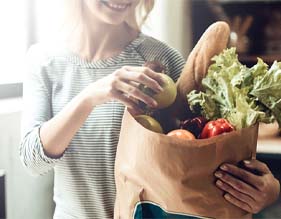 It may surprise you to learn that diet has a significant impact on your oral health. Overconsumption of starchy, sugary, and acidic foods can increase your risk of developing severe decay, gum disease, or an infection. Instead, you should aim to follow a healthy diet full of nutrient-rich foods, such as fresh fruits, vegetables, whole grains, lean proteins, and dairy products. Not only are they great for your body, but they help naturally clear plaque and bacteria from your mouth.
Protect Against Oral Injuries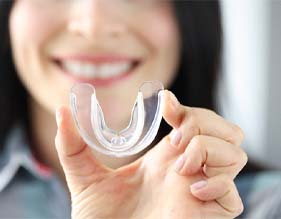 Do you regularly play sports or grind your teeth at night? If so, you should ask Dr. Shah about a custom-made oral device. An athletic mouthguard can protect your teeth and gums from injury should you sustain a blow to the face. Meanwhile, a nightguard can keep your enamel safe from the impact of your teeth grinding against each other. Both appliances can greatly lower your chances of experiencing a dental emergency in Edison.
Do Not Use Your Teeth as Tools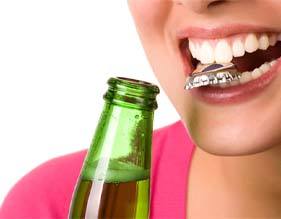 When you can't open a bottle or package, you may be tempted to use your teeth as a last-ditch effort. However, doing so can easily result in a broken tooth or restoration. Your pearly whites are only meant for chewing food – not to be used as tools. That said, it's best to wait until you have the right tool or ask someone to lend you a helping hand.
Dental Emergency FAQ's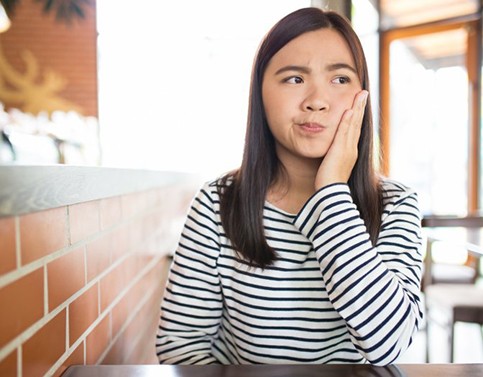 Have you never experienced a dental emergency before? The last thing you should do is put it off and assume it will get better. Whether you are dealing with a dental problem or someone you know isn't sure if they should call the dentist or not, don't allow yourself to second-guess. While you're always encouraged to call for guidance, feel free to review a handful of the most common questions we hear ahead of your appointment.
Should I Go to the ER for a Dental Emergency?
Most of the time, an emergency room in a hospital is not able to handle a dental emergency as well as a dental office. However, if you believe that your jaw is broken, you have major cuts on your face or mouth, or you have an abscess or infection that is preventing you from breathing properly, go to the ER first. You should still visit our office after you have been discharged.
What Does Throbbing Tooth Pain Mean?
If you notice your tooth is throbbing, it's most likely because there is a dental infection or severe level of inflammation occurring from inside your tooth. When the tooth is cracked, either from cavities or trauma, bacteria can easily access the pulp of the tooth where the nerves and soft tissue are located. This can lead to infection and severe discomfort, as well as fever-like symptoms. A dental infection can eventually spread to the other teeth, cause the tooth to fall out, and even make you sick, so it's essential that you seek emergency dental care right away if you experience throbbing tooth pain.
How Can I Sleep with Tooth Pain?
Toothaches have a tendency to get worse at night or while laying down. Do your best to keep your head elevated. Doing this should prevent blood from rushing to the head, which can make discomfort stemming from a toothache worsen. You should also take over-the-counter medications and avoid any foods that are very cold, hard, or acidic, especially before bed. Applying a cold compress is a safe way to alleviate discomfort as well, just make sure to remove it after about 10 minutes of application. You can reapply it after 10 minutes have passed. Repeat this process for up to one hour to prevent damage to the skin.