Porcelain Veneers – Edison, NJ
Completely Transform Your Smile in Just Two Appointments
If you've ever wondered why celebrities always seem to have a perfect set of pearly whites, chances are you're witnessing porcelain veneers at their finest. When it comes to improving the appearance of your smile, few cosmetic dentistry options are quite as versatile and comprehensive as porcelain veneers in Edison. These ultra-thin ceramic shells are bonded to the fronts of your teeth, acting as little "masks" to conceal virtually all aesthetic imperfections, including chipped, cracked, stained, or misshapen teeth. Want to find out if porcelain veneers are the right way to revamp your smile? Then contact Signature Smiles at Edison today to schedule your veneers consultation!
Why Choose Signature Smiles at Edison for Porcelain Veneers?
Correct Multiple Smile Flaws at Once
Experienced and Caring Dentist
Virtual Smile Design Technology Available
Benefits of Porcelain Veneers
The material that is used to make veneers is similar to that of our dental crowns, but instead of covering the whole tooth, a veneer only goes over the front-facing side. As a result, this treatment offers many distinct advantages, such as:
Dental porcelain is durable enough to last for up to 20 years.
The material can be personalized to look exactly like your natural tooth enamel.
Veneers are more resistant to staining than your natural teeth, allowing you to enjoy a bright smile for much longer.
It usually only takes two appointments to design and place porcelain veneers.
The Porcelain Veneers Process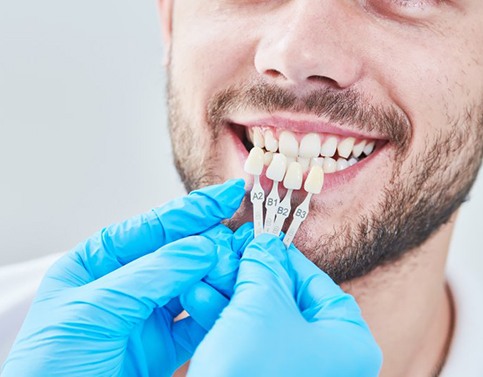 The first step in getting porcelain veneers is to have a consultation with Dr. Hiren Shah. He can make sure your teeth and gums are healthy and that veneers are the best way for you to meet your smile goals.
Once Dr. Shah has determined that you're a good candidate for porcelain veneers, he can begin preparing your teeth to receive them. A tiny layer of enamel will be shaved off of these teeth. Next, our team will capture impressions of your mouth and place temporary veneers to let you get used to the way they feel.
When the dental lab has finished crafting your custom-made veneers, which usually takes two or three weeks, you'll return to our office. We'll switch your temporaries for your permanent veneers, instantly giving you a bright and beautiful smile.
Caring for Your Porcelain Veneers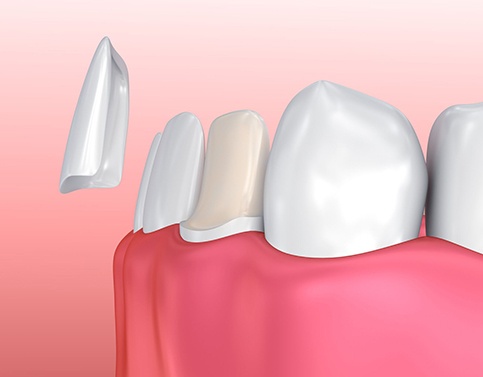 Generally speaking, the lifespan of your porcelain veneers depends on how well you take care of them. Fortunately, maintaining your veneers isn't much different from taking care of your natural teeth. You'll need to brush and floss twice a day. Additionally, you should see your cosmetic dentist in Edison at least twice a year for a routine checkup and cleaning. These little habits can keep your veneers and the rest of your teeth looking their best for years to come.
Understanding the Cost of Veneers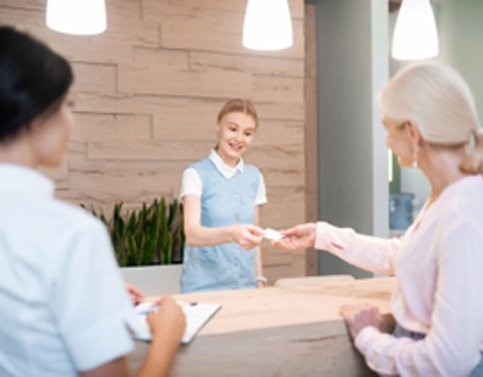 If you're interested in transforming your smile with veneers, you naturally want to know about the process, how to maintain your new grin, and, of course, the cost. Since there isn't a one-size-fits-all answer, determining the price without a consultation is nearly impossible. There are, however, several factors that need to be taken into account across the board, including what dental flaws you'd like to address and which financial solutions are available. So, read on!
Cost vs. Cosmetic Dentistry: What's Right For Me?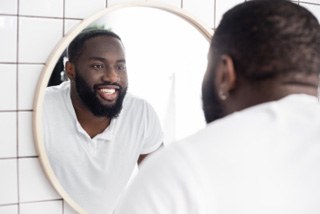 When researching the cost of your smile transformation, one of the first things you need to determine is what dental flaws you want to correct and which treatments can provide you with the results you're looking for. With this in mind, here are a few of the most sought-after smile-enhancing treatments as well as some important information about the cost:
Braces – If minor misalignment is your main concern, then braces and veneers may be an option. While they both deliver long-lasting results, there are a few distinct advantages of veneers, including that multiple dental flaws can be addressed simultaneously, and the entire process can be completed in three visits or less.
Teeth Whitening – Teeth whitening can lift stubborn stains significantly better than any over-the-counter products. However, severe discoloration needs to be addressed with veneers. Luckily, this means you can correct other imperfections and enjoy longer-lasting results!
Direct Bonding – Like veneers, direct bonding can fix small chips, stains, and gaps. While this treatment is cost-effective upfront, it's important to remember that the results don't last as long as veneers, so you need to consider the overall cost as well.
Veneers – After reading through the above, you know that veneers come with several noteworthy benefits that make them well worth the cost, including a long lifespan, quick turnaround time, and the ability to correct more than one dental flaw.
How to Make Veneers Affordable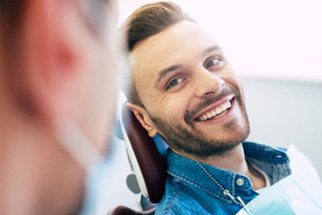 If your heart is set on veneers but you are interested in making the price of your smile transformation more affordable, then we encourage you to talk to our team about the financial solutions we offer. For example, we have an in-house membership plan that helps you save significantly on preventive care and gives you access to additional perks, like a discount on other procedures completed at our office. We also are proud to welcome flexible financing, which means you don't have to pay for your entire treatment upfront. Instead, you can space-out your payments into manageable, budget-friendly chunks!
Frequently Asked Questions – Porcelain Veneers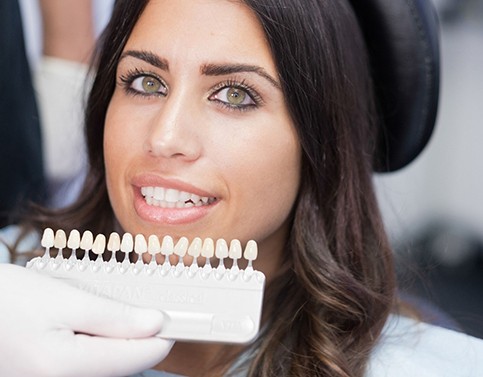 Are you interested in learning more about what it's like to get porcelain veneers from your dentist in Edison? As transformative as this procedure is, it does require the permanent removal of some enamel. Because enamel does not regenerate once it has been lost, you should be absolutely certain that you want this treatment before going through with it. To help you make that decision, we've compiled and answered some of the questions we get asked the most often about porcelain veneers.
Does It Hurt to Get Porcelain Veneers?
Depending on how many veneers you're receiving, that area of your mouth will most likely be numbed with a local anesthetic. You shouldn't feel discomfort during the procedure. However, you may feel some soreness in your gums afterward, especially in larger cases. This should subside within a week or two. In the meantime, simply take an over-the-counter pain reliever, like ibuprofen, as needed.
What Foods Should I Avoid After Getting Porcelain Veneers?
To really get the most out of your porcelain veneers in Edison, it's important to stay away from foods that could increase your risk of damaging one of them. This includes items like chewy and hard candy, popcorn kernels, hard breads, nuts, and caramel apples. Before you leave with your veneers, we can happily provide you with some guidance on helping your veneers remain in great condition for as long as possible.
What Should I Do If One of My Veneers Comes Off?
While it's quite uncommon for a veneer to come off, sometimes it can still happen despite your best efforts. It usually occurs as a result of biting into something hard or sudden trauma to the face of mouth.
If one of your veneers comes off, try not to panic. Collect as much of your veneer as you can, but do not attempt to reattach it to your tooth. Give us a call promptly. We'll schedule you an appointment to repair your veneer as soon as possible. Until then, your tooth may experience some sensitivity.
How Much Do Porcelain Veneers Cost?
The cost of porcelain veneers can vary significantly from patient to patient. Many variables can influence the price, such as the number of veneers you're getting and on which teeth they're being placed. For this reason, we can only provide you with a cost estimate after you have come in for a consultation.
Does Dental Insurance Cover Porcelain Veneers?
Because veneers are often considered a cosmetic procedure, dental insurance does not typically cover the cost. However, our team can look over your plan and maximize any benefits you may qualify for. We are currently in-network with the following dental insurance plans:
Delta Dental
Horizon Blue Cross Blue Shield of NJ
Cigna
MetLife
Aetna
United HealthCare
And many more!
If you need additional assistance funding your new smile, we offer loans through CareCredit that often come with very low or even no interest.