Root Canal Therapy – Edison, NJ
Stop Your Tooth Pain with Effective Treatment
While many people might thing that root canal therapy is a difficult treatment to complete, the fact is root canals are actually no more uncomfortable than what you'd experience when getting a dental filling. Furthermore, root canals are designed to stop pain, not cause it. If you're experiencing severe tooth pain and aren't sure what to do, call our dental office and Dr. Shah will do everything possible to get your root canal therapy in Edison, NJ completed the same day!
Why Choose Signature Smiles at Edison for Root Canal Therapy?
Same-Day Emergency Treatment Provided for Root Canals
Multiple Levels of Sedation Dentistry Available
Patient Comfort Menu Offered
Why Do I Need a Root Canal?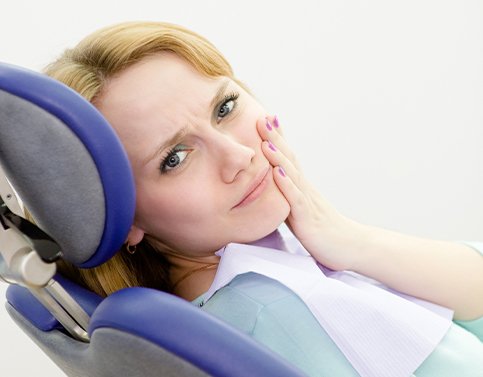 Root canal therapy is generally needed when an oral infection is currently developing inside the inner area of the tooth where the vulnerable pulp lies. This infection can occur as a result of bacteria and decay breaking down the tooth or physical trauma exposing the inner tooth to bacteria. If you experience severe tooth pain, notice dark discoloration of the tooth, or have facial swelling, get to our dental office right away to handle your dental emergency.
What Does the Root Canal Process Entail?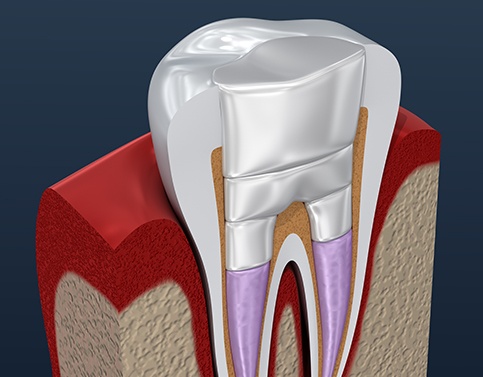 During a root canal, we administer local anesthetic to the tooth and surrounding gum tissue in order to prevent any discomfort during your treatment. Then, we create a small access hole in the top portion of your tooth so we can access the infected portions of your pulp. Next, we'll remove any infected areas, clear out bacteria, then irrigate the canal before placing gutta percha inside the tooth. This rubber-like material works to lower the risk of an infection redeveloping later. Finally, a permanent dental crown is placed on top to cover the access hole.