Restorative Dentistry – Edison, NJ
Damaged Teeth? We Have Solutions for You
At Signature Smiles at Edison, we understand that you do everything you can to protect your oral health. While at-home brushing and flossing as well as routine checkups and cleanings make a huge difference, sometimes teeth can still break down as a result of normal wear and tear. If this happens, you should know that our restorative solutions can not only prevent future fracture of teeth, but bring them back to their fullest functionality. Feel free to contact our dental office today to schedule an appointment with Dr. Shah for restorative dentistry in Edison, NJ!
Why Choose Signature Smiles at Edison for Restorative Dentistry?
Metal-Free Materials, Including Zirconia, EMAX and Bruxzir
Advanced Digital X-ray and CBCT Scanners Available
We Address Your Functional and Cosmetic Needs
Tooth-Colored Fillings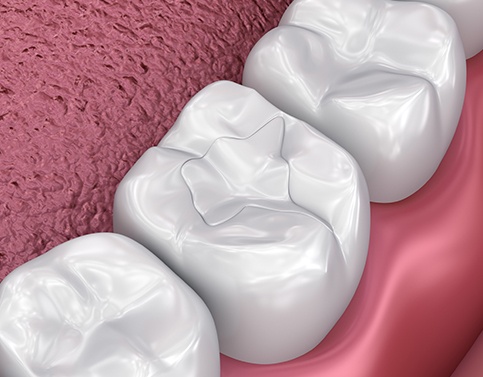 When a tooth is slightly damaged but does not need a dental crown, a tooth-colored filling is a great way to prevent future fracture while also ensuring the best cosmetics possible. Instead of relying on amalgam materials which contain mercury, nickel, copper and other alloys, we use composite resin to restore teeth. This material can be custom-shaded to match your current enamel and more effectively molded for a better seal. Whether you need a new filling or to replace old ones, our dental office is more than happy to help!
Learn More About Tooth-Colored Fillings
Dental Crowns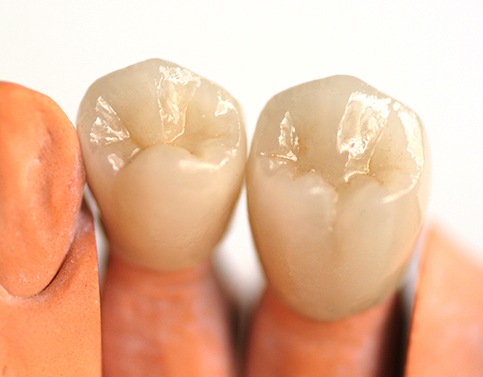 One of the most versatile restorations at our dental office includes dental crowns. When you have a cavity or your tooth has suffered from physical trauma, dental crowns can both restore their function and look incredibly natural while doing so. Each crown is fully customized to fit over your tooth exactly, allowing it to look and feel as closely to your natural tooth as possible. Whether you're covering a damaged tooth or restoring an implant placed by Dr. Shah, dental crowns place a critical role in that process.