Preventive Dentistry – Edison, NJ
Stopping Dental Problems Before They Appear
Out of all the forms of dental care, preventive dentistry is one of the most essential because it's the first line of defense against harmful tooth decay, gum disease, oral infections, and other ailments that require complex restorative and emergency services to resolve. With routine brushing, flossing and professional care from Dr. Shah, you and your family can keep smiling for years on end knowing that your oral health is in order. Call Signature Smiles today to schedule your next appointment for preventive dentistry in Edison, NJ!
Why Choose Signature Smiles at Edison for Preventive Dentistry?
Team Speaks English, Spanish, Hindu and Gujarati
Young Team Members and Family-Friendly Atmosphere
Modern Dental Office Equipped with Advanced Technology
Dental Checkups & Teeth Cleanings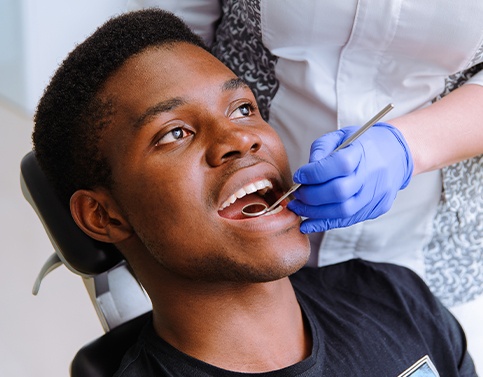 Dr. Shah recommends dental checkups at least twice a year in order to catch dental issues and prevent them from turning into emergencies. During exams, we make use of digital X-ray technology to observe oral structures invisible to the naked eye. With a routine professional cleaning, we can remove plaque and tartar (calcified plaque) from hard-to-reach areas of the mouth. Only a dentist can safely break down and remove tartar. We gladly accept patients of all ages for preventive care.
Fluoride Treatments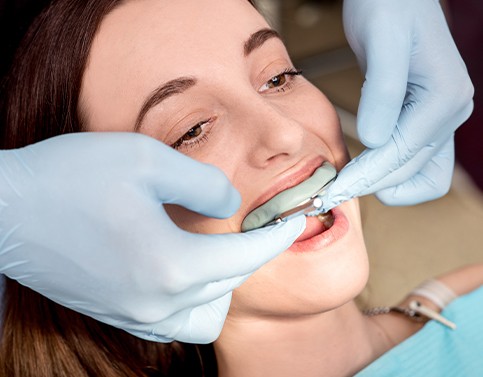 Fluoride is one of the most important minerals in dentistry for two reasons. For one, it works to strengthen teeth, making them more effective at protecting the more vulnerable areas like the pulp. Second, fluoride protects enamel from decay, acting as a shield from oral bacteria that grows and develops in the mouth daily. With routine fluoride treatments following your cleaning, we can give your smile what it needs to remain healthy, especially if you are a younger patient just learning their oral hygiene habits.
Nightguards for Bruxism
Do you find yourself waking up with jaw pain or teeth sensitivity? Do your teeth appear to be flatter than usual, especially your more pointed teeth (such as your canines?) If so, you may have an untreated teeth grinding and clenching habit that's damaging your enamel. With a custom-made nightguard from our dental office, we can effectively protect your smile throughout the night (when grinding and clenching is more likely) and prevent other issues (including jaw disorders that affect the jaw joints.)
Oral Cancer Screening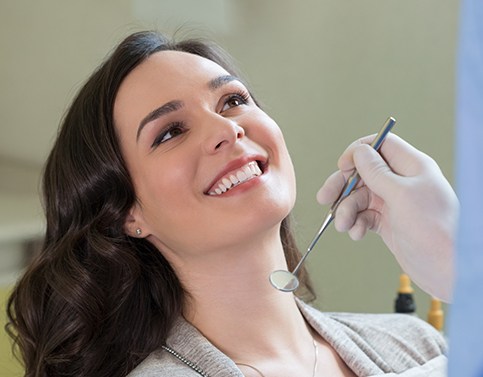 While Dr. Shah is always looking out for tooth decay, gum disease, and other ailments that can affect your oral health, he's also keeping your overall health in mind. This means staying vigilant about the early signs and symptoms of oral cancer. This condition affects tens of thousands of Americans every year and causes more then 10,000 deaths annually. The key to beating oral and esophageal cancer is by catching it early, and routine exams can help make a difference.