Sedation Dentistry – Edison, NJ
We Make Your Treatments Easy and Comfortable
Millions of Americans struggle to get the dental services they need all because they are too afraid to sit in the dental chair for long periods of time or even visit the dentist to begin with. Thankfully, Dr. Shah is an expert in helping patients get comfortable, both with sedation services and with the help of his caring and accommodating team members. No matter how simple or complicated you may believe your dental needs might be, Signature Smiles at Edison can make you feel prepared for your next treatment with relaxing sedation dentistry in Edison, NJ!
Why Choose Signature Smiles at Edison for Sedation Dentistry?
Dentist Certified in IV and Oral Conscious Sedation
General Anesthesia (Sleep Dentistry) Available
Comprehensive Patient Comfort Menu Provided
Oral Conscious Sedation Dentistry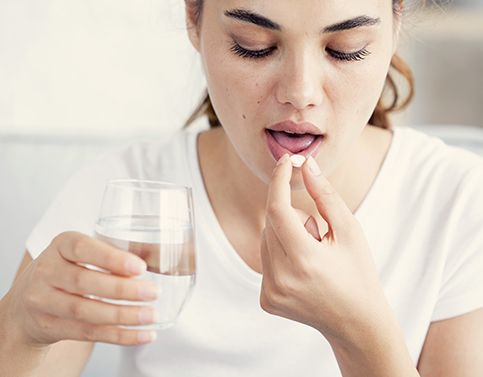 Those with more moderate cases of dental fear or anxiety can take advantage of oral conscious sedation, a sedative that comes in the form of a pill that is ingested well before the appointment begins. With the help of a friend or family member, you'll be driven to the dental office and feeling fully relaxed before any step of your treatment begins. While this sedative does not put you to sleep entirely, it does make it more difficult to remember your experience. You will need a ride home after your appointment so the effects have time to wear off.
Nitrous Oxide Dental Sedation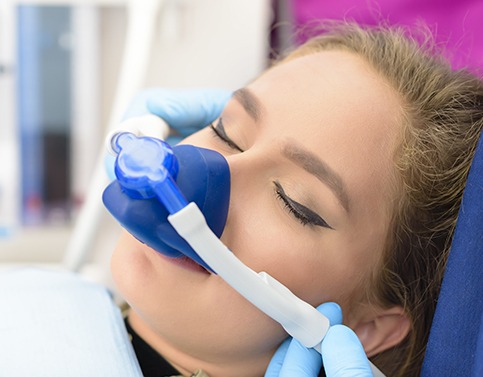 One of the most common forms of dental sedation available, nitrous oxide sedation is ideal for those with more mild cases of dental anxiety. Nitrous oxide is inhaled through a nasal mask that is worn by the patient throughout the entirety of treatment. This creates a warm sensation throughout the body, ensuring a relaxing treatment process from start to finish. Much like oral conscious sedation, you'll still be awake to let Dr. Shah know if you need assistance or more sedative provided. You'll even be able to continue your day as the effects of the sedative only take a few minutes to wear off!
IV Sedation Dentistry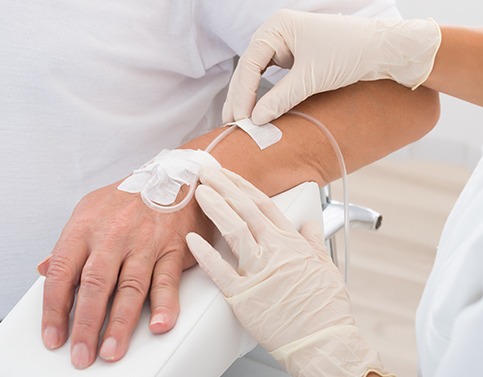 A much stronger form of sedation, IV sedation is delivered directly into the veins through an IV. This makes it much easier to adjust the amount of sedative provided on-the-fly. IV sedation is meant for those with more severe anxiety and/or special needs. However, IV sedation does not put you to sleep entirely, even though some patients may find themselves falling asleep due to the high level of relaxation it provides. Following your treatment, you will need a friend or family member to drive you home. Allow for at least 12 hours to past so the sedative can fully dissipate.
General Anesthesiology (Sleep Dentistry)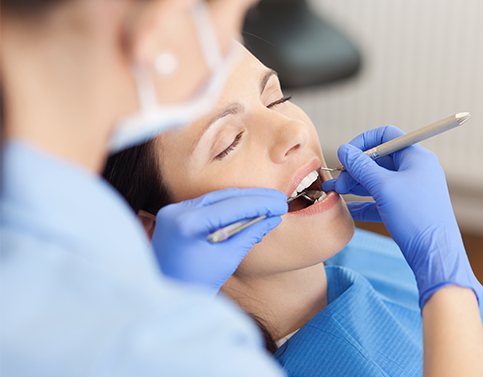 With the help of an in-house anesthesiologist, we can provide an even stronger form of sedation that is typically only found in hospitals. This method, also known as sleep dentistry, works to put the patient into a deep form of sleep, making it ideal for those with extremely severe anxiety or special needs. This option is also ideal for those with a large number of treatments to complete, whether it's reconstruction surgery or multiple root canals.