Dentures – Edison, NJ
Affordable, Customized, and Detailed Tooth Replacement
When you're missing teeth, chewing certain foods becomes a daily hassle. As a result, you're forced to micromanage your diet, both at home and with friends. On top of that, you might not feel as inclined about showing off your smile when multiple and even all teeth are missing. Thankfully, Signature Smiles at Edison offers personalized dentures for those with all levels of tooth loss! Dr. Shah is always prepared to work with you when you're ready for a denture, whether it's your first one or you're replacing an old version! Call our dental office today and we'll get you scheduled for a one-on-one consultation to discuss options for dentrues in Edison, NJ.
Why Choose Signature Smiles at Edison for Dentures?
Young, Caring and Vibrant Team Members
Improved Planning via Advanced CBCT Scanning Technology
Bilingual Team Ensures More Comfortable Communication
Is a Denture Right for Me?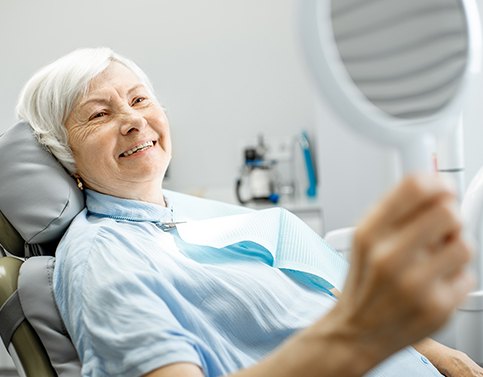 Chances are if you are missing several teeth on both sides of your mouth, whether it's in your upper or lower arch, you can benefit from a partial denture from our dental office. Furthermore, if you are missing all teeth in either or both arches, a full denture is a quick and affordable solution to bring your smile back. Prior to receiving your denture, we'll make sure that no dental problems are present, including tooth decay, gum disease or other underlying conditions.
The Denture Process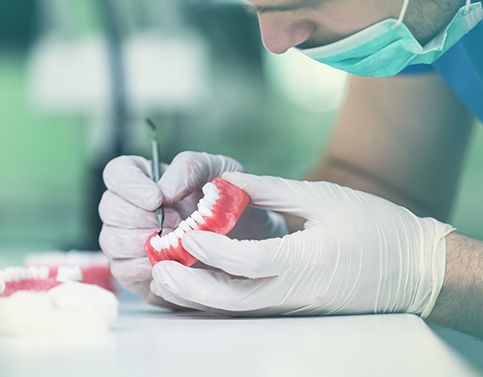 In order to create your denture, we must first perform a detailed exam of your oral health and the overall shape of your mouth. Using our advanced CBCT scanner, we can gather far more information about your oral structures, then use this data when designing and fabricating your denture moving forward. The process also includes taking an impression of your mouth so our offsite dental lab can create your denture. We'll make sure that your tooth replacement looks and feels comfortable, so you can feel confident using it on a daily basis.
Benefits of Having a Denture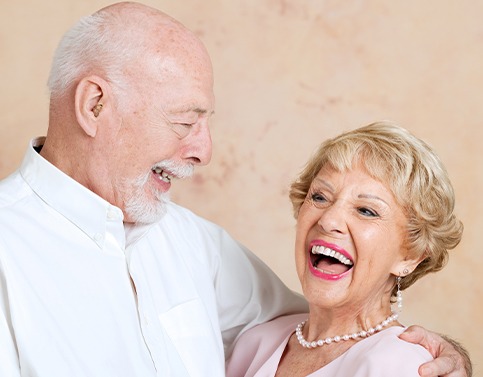 If you have existing teeth, a partial denture works to prevent them from shifting out of place over time. However, even if you do not have any remaining teeth, a full denture can give you the confidence to smile and eat many foods that you couldn't before. They can also improve your speech, boost your self-esteem and confidence, and offer additional support to your facial muscles. If you want the most affordable and quickest solution to extensive tooth loss, dentures make a great option.
How to Care for Your Denture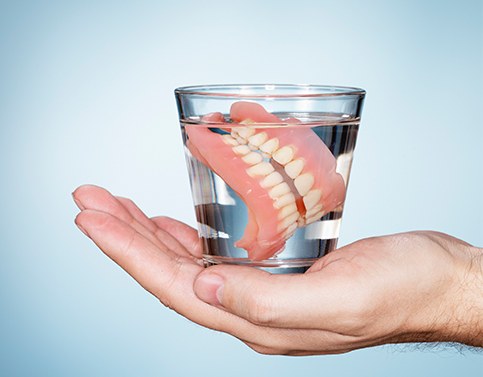 To make your denture last as long as possible, Dr. Shah will go over the most essential at-home care tips to keep in mind. This includes cleaning your denture using a dedicated cleanser and toothbrush as well as avoiding the use of harsh abrasives or chemicals. Additionally, you should always keep a wet towel in your sink while cleaning your denture to prevent it from cracking should you accidentally drop it in the sink.