June 6, 2021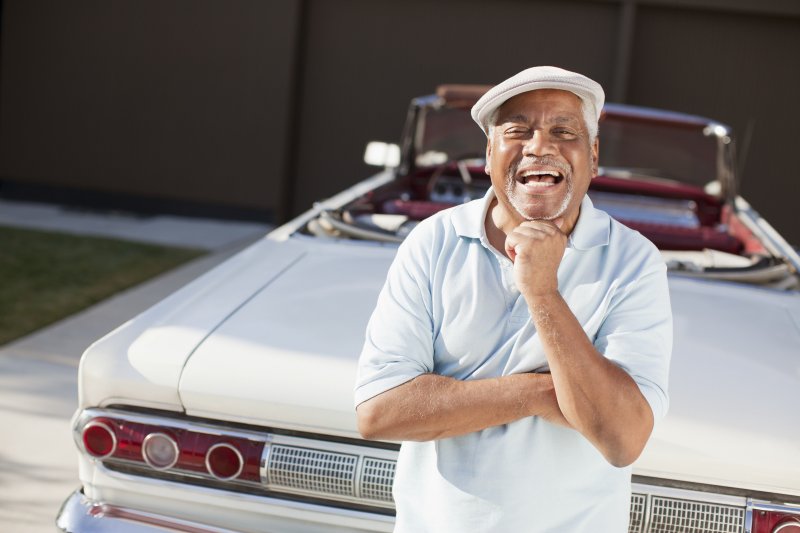 You know how beneficial dental implants in Edison can be when it comes to replacing your missing teeth. Their functionality, stability, longevity, and natural appearance make them a superior option as opposed to traditional dentures or dental bridges. However, if you do not take proper care of them, you can be faced with a serious problem that requires additional time and money to fix. As you contemplate how you plan to achieve a fully restored, complete smile, here are 4 bad habits you'll need to break should you choose dental implants.
Neglecting Your Oral Hygiene Routine
If you are wearing dental implants and do not practice good oral hygiene at home, you can expect that your investment in these permanent prosthetics will be short-lived. Why? Because gum disease and tooth decay can be real problems. While your implants cannot develop cavities, any natural teeth nearby can, and it can lead to serious issues with your implants. Also, if bacteria attack your soft oral tissues, you can be faced with the potential for additional bone loss, which will cause your implants to become loose. Brushing, flossing, and rinsing are imperative if you want to extend the lifespan of your smile.
Smoking or Using Tobacco Products
Not only is smoking and using tobacco products bad for your overall health, but it can be the culprit behind dental implant failure. Apart from weakening your immune system, it also slows your body's natural healing process, making it increasingly difficult for osseointegration to occur after initial placement. If your implants and bone do not fuse, you can expect your new smile to fail. Also, choosing to smoke will increase your chances of gum disease and oral cancer. If you want dental implants to replace your missing teeth, you'll need to kick the habit at the start of treatment.
Refusing to See Your Dentist for Regular Dental Checkups
Your dentist is one of your greatest allies, which means they want to ensure the success of your dental implants. Continuing to see them every six months for regular checkups and cleanings is essential. Even if all your teeth have been replaced with dental implants, these appointments are ideal for allowing your dentist to examine your restorations and check your titanium posts to make sure no problems are developing and you're not experiencing early signs of gum disease or tooth decay.
Chewing on Inanimate Objects
Considered a mindless habit for many, chewing on inanimate objects like pens or pencils can wreak havoc on your natural and artificial teeth. Causing breakage, chips, and other forms of damage, you can be left needing to make an appointment with your emergency implant dentist to determine how to fix your current problem. These particular objects are not designed for the pressure that is placed on your dental implants, which is why you can be putting yourself at risk for not only damaging your implant but also your bone.
Taking the right steps to break these habits will lead you to enjoy a healthier, damage-free smile for years to come. If you need help to kick your smoking habit, improve your oral hygiene habits, or even eliminate the desire to chew on inanimate objects, ask your dentist about helpful tips that can keep your teeth on the right track.
About the Author
Dr. Hiren H. Shah is a trusted dentist in Edison who completed his dental doctorate at New York University. After training in intravenous sedation at Montefiore Hospital, he went on to complete more than 1,000 hours of dental implant advanced education. His passion for helping individuals achieve full, complete smiles is evident in his ability to go above and beyond to assist any adult in regaining the confidence and aesthetics they deserve. If you need to replace your missing teeth but want to do everything possible to safeguard your new smile, contact us at (908) 834-8448.
Comments Off

on 4 Bad Habits You'll Need to Avoid with Dental Implants
No Comments
No comments yet.
RSS feed for comments on this post.
Sorry, the comment form is closed at this time.