Nitrous Oxide – Edison, NJ
Don't Let Dental Anxiety Keep You Away Anymore
Even a milder case of dental anxiety or fear can make it harder to schedule your necessary checkups and cleanings every year. A sedation dentist in Edison can help you change your outlook on dental care by making your visits more relaxing and far less stressful. The next time you request an appointment at Signature Smiles, be sure to ask about nitrous oxide and how it can be used to help you or your loved ones enjoy your next appointment.
Why Choose Signature Smiles at Edison for Nitrous Oxide?
Comprehensive Treatment Menu Offered
Friendly, Experienced Sedation Dentist
A Team That Prioritizes Your Comfort
How Does Nitrous Oxide Work?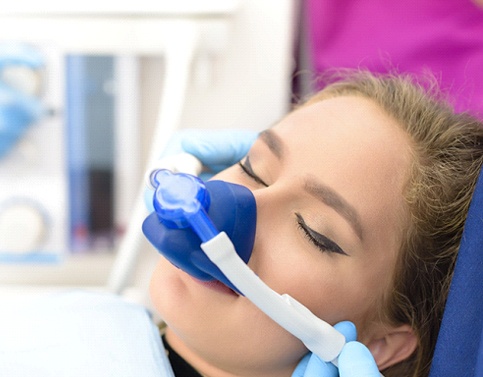 Before it's used as a sedative, nitrous oxide is mixed with oxygen. It is then delivered through a mask placed over the nose. Nitrous oxide is called "laughing gas" based on the euphoric state it induces; your mind will be calm, and you won't experience any pain, discomfort, or anxiety. Please bear in mind that nitrous oxide is not supposed to put you to sleep. It does put you in an advanced state of relaxation, but you will still be conscious and able to follow directions or answer questions.
After the treatment, you'll simply need to spend a few minutes breathing oxygen until the effects of the nitrous oxide wear off. At that point, you'll be ready to drive home or back to work by yourself. You may find that you have little to no memory of the procedure itself; this is not uncommon, and it can be seen as a benefit for those bothered by the sights and sounds of a dental environment.
Who is a Candidate for Nitrous Oxide?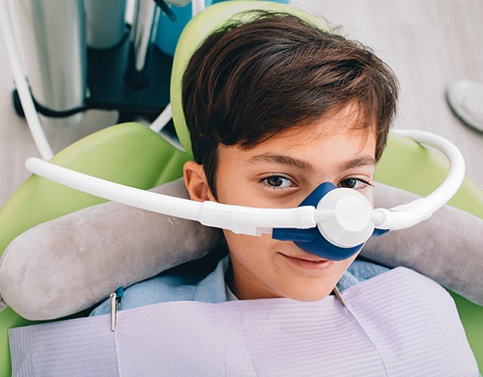 Nitrous oxide can be useful for overcoming several potential obstacles to dental care. We suggest it for patients who have:
Mild or moderate fears or anxieties related to the dental office.
A strong gag reflex that needs to be controlled during dental care.
Trouble sitting still or holding their jaws open for an extended amount of time.
Neck or back pain that can make lying down in the dental chair uncomfortable.
Tooth sensitivity or jaw pain.
Pregnant women, glaucoma patients, and people with high blood pressure might not be good candidates for nitrous oxide sedation. Talk to Dr. Shah about your current medical conditions and health history so that we can confirm that you can safely receive nitrous oxide.
What is the Recovery Time?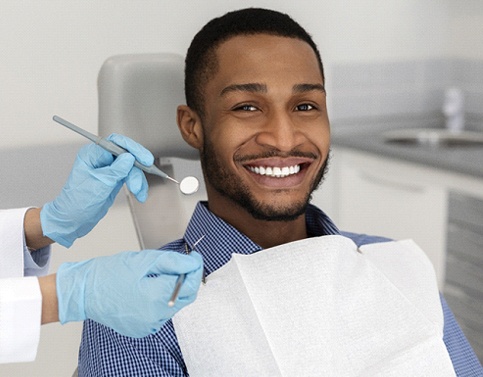 Other forms of dental sedation can take several hours to fully recover from. Nitrous oxide is different as it doesn't have any lingering side effects, so you won't need to take time off work or have someone else pick you up; you just need to wait a few minutes. That said, there may be follow-up instructions for the treatment itself, which Dr. Shah will make sure that you're well-informed of before you leave our office.
Nitrous Oxide FAQs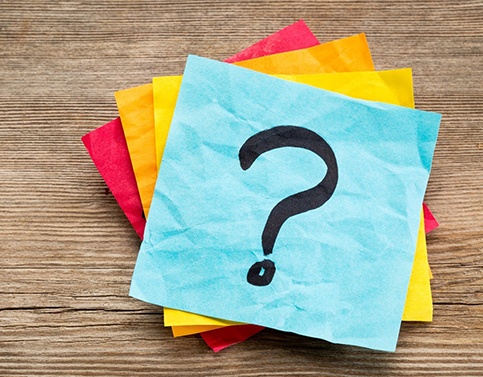 Would you like to learn more about nitrous oxide sedation? Below, you will find answers to some commonly asked questions about this provision. If you do not see the information you were hoping for, give us a call. As your sedation dentist in Edison, we are always happy to speak with both patients and prospective patients. We look forward to hearing from you!
Does Nitrous Oxide Come with Any Risks or Side Effects?
When nitrous oxide is properly administered, it is generally very safe, with few to no risks or side effects. Those who do experience side effects typically find that they wear off fairly quickly. Shivering, nausea, vomiting, fatigue, and dizziness all have a small chance of occurring. For patients with allergies to nitrous oxide, they might develop hives, difficulty breathing, and a fever.
If you have had an adverse reaction to nitrous oxide in the past, let our team know, and we will look for other ways to help you enjoy a comfortable, relaxing treatment experience.
What Procedures Is Nitrous Oxide Used For?
Since nitrous oxide is a relatively mild form of sedation, your dentist in Edison can choose to use it to help you relax during almost any procedure. For example, if you have extra-sensitive gums or a high level of dental anxiety, you might request it for even simple services, like cleanings and exams. More commonly, however, it is reserved for treatments that are somewhat invasive.
How Much Does Nitrous Oxide Cost?
The cost of your nitrous oxide will depend on how long your procedure lasts. Longer treatments require the use of more gas, which adds to our practice's expenses. Before you commit to anything, our team will provide you with a cost estimate for your care, which will include the price of sedation. Insurance usually does not cover nitrous oxide because it is considered to be an elective part of dentistry. However, there are some exceptions. Our team will be happy to help you navigate your benefits and file all necessary paperwork.
Should I Expect Any Changes in My Body after the Nitrous Oxide Is Administered?
Yes, patients commonly notice changes in their body after they begin to breathe in the nitrous oxide. For example, you might experience paresthesia, which is characterized by a tingling sensation in both the lower and upper extremities. It feels like a continuous vibration. You might also feel warmth throughout your body. Some patients report that they feel as if they are floating when they are under the influence of nitrous oxide.
What Does Nitrous Oxide Smell Like?
Nitrous oxide is a colorless gas that is mostly odorless. However, it does have a slightly sweet scent that some patients are able to detect. In some cases, dentists add a pleasant fragrance, like vanilla or fruit, to encourage inhalation.