Nitrous Oxide – Edison, NJ
Don't Let Dental Anxiety Keep You Away Anymore
Even a milder case of dental anxiety or fear can make it harder to schedule your necessary checkups and cleanings every year. A sedation dentist in Edison can help you change your outlook on dental care by making your visits more relaxing and far less stressful. The next time you request an appointment at Signature Smiles, be sure to ask about nitrous oxide and how it can be used to help you or your loved ones enjoy your next appointment.
Why Choose Signature Smiles at Edison for Nitrous Oxide?
Comprehensive Treatment Menu Offered
Friendly, Experienced Sedation Dentist
A Team That Prioritizes Your Comfort
How Does Nitrous Oxide Work?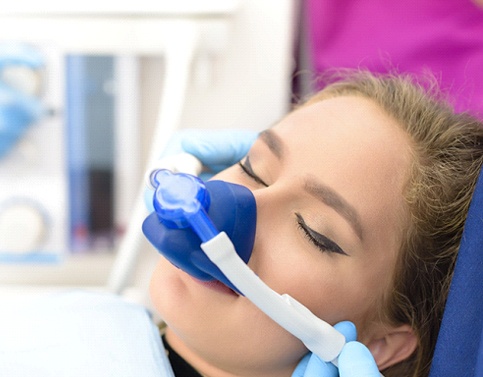 Before it's used as a sedative, nitrous oxide is mixed with oxygen. It is then delivered through a mask placed over the nose. Nitrous oxide is called "laughing gas" based on the euphoric state it induces; your mind will be calm, and you won't experience any pain, discomfort, or anxiety. Please bear in mind that nitrous oxide is not supposed to put you to sleep. It does put you in an advanced state of relaxation, but you will still be conscious and able to follow directions or answer questions.
After the treatment, you'll simply need to spend a few minutes breathing oxygen until the effects of the nitrous oxide wear off. At that point, you'll be ready to drive home or back to work by yourself. You may find that you have little to no memory of the procedure itself; this is not uncommon, and it can be seen as a benefit for those bothered by the sights and sounds of a dental environment.
Who is a Candidate for Nitrous Oxide?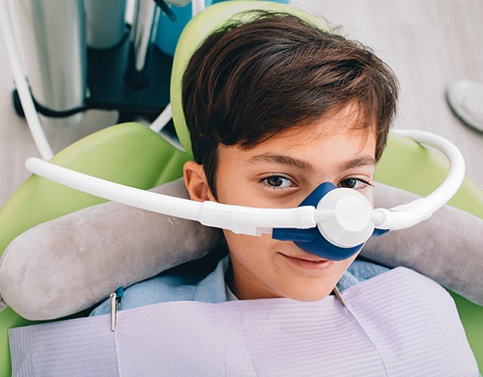 Nitrous oxide can be useful for overcoming several potential obstacles to dental care. We suggest it for patients who have:
Mild or moderate fears or anxieties related to the dental office.
A strong gag reflex that needs to be controlled during dental care.
Trouble sitting still or holding their jaws open for an extended amount of time.
Neck or back pain that can make lying down in the dental chair uncomfortable.
Tooth sensitivity or jaw pain.
Pregnant women, glaucoma patients, and people with high blood pressure might not be good candidates for nitrous oxide sedation. Talk to Dr. Shah about your current medical conditions and health history so that we can confirm that you can safely receive nitrous oxide.
What is the Recovery Time?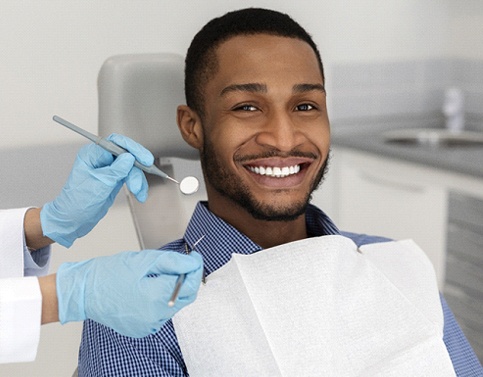 Other forms of dental sedation can take several hours to fully recover from. Nitrous oxide is different as it doesn't have any lingering side effects, so you won't need to take time off work or have someone else pick you up; you just need to wait a few minutes. That said, there may be follow-up instructions for the treatment itself, which Dr. Shah will make sure that you're well-informed of before you leave our office.