December 2, 2021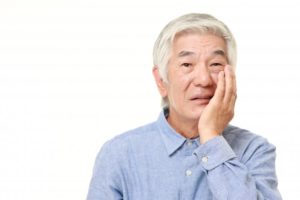 Out of all the dental procedures, implant placement is among the most complex. It involves making a small incision in the gums, surgically putting a post into the jaw bone, and closing up the gum tissue over it. As with most surgeries, there is a recovery period for this procedure, and you receive instructions for aftercare. However, this information mostly focuses on what you should do, not actions you should avoid. In this post, you'll learn about what you should not do if you want to heal properly.
Be Active
In the first few days after your implant placement procedure, you should get plenty of rest. While you can resume some normal activities, like possibly going back to work, after 24 hours, you shouldn't exercise or exert yourself too much for at least two or three days. Doing so can irritate the site, which is still tender and needs to be treated with care. Give your gums time to heal, and take it easy for a few days.
Eat Hard, Crunchy Foods
After your placement surgery, the site will be delicate, so you'll need to stay away from overly crunchy or hard foods like chips, nuts, and the like. For two or three days, you should stick to a soft foods diet; for example, you could eat mashed potatoes, yogurt, eggs, and oatmeal. After that point, you can start eating normal foods again, but it may still be a good idea to avoid chewing with that area of your mouth for a few more days.
Neglect Your Oral Hygiene
To prevent infection or other complications, it's important that you keep your mouth clean. For a few days after the surgery, be careful brushing and flossing around the site, but continue with your normal oral hygiene routine. Allowing bacteria and plaque to form in your mouth can only complicate your healing and possibly even cause implant failure. This is also the case even years after placement, which means you should always practice good oral hygiene in both the short and the long terms.
Tough It Out
You may feel some soreness and mild discomfort for a few days following implant placement, but it can typically be managed with over-the-counter pain reliever. Although you shouldn't experience too much pain, you don't have to suffer needlessly. If the pain intensifies or is accompanied by a fever, then you need to contact your dentist right away.
Learning what not to do after implant placement can be just as useful as knowing what you should do. By following your dentist's instructions, you can experience smooth healing with fewer complications. That way, you can enjoy your successful dental implants and have a complete smile again.
About the Author
Dr. Hiren Shah has been practicing dentistry for about 10 years. During that time, he has completed more than 1,000 hours of advanced training for dental implants and All-on-4 implants. As a result, he is uniquely qualified to perform implant placement in-house, savings patients precious time. If you are interested in learning more about dental implants, you can schedule a consultation with Dr. Shah at his practice, Signature Smiles, through his website or by calling the office at 908-834-8448.
Comments Off

on 4 Things You Shouldn't Do After Dental Implant Surgery
No Comments
No comments yet.
RSS feed for comments on this post.
Sorry, the comment form is closed at this time.