Dental Implant Aftercare – Edison, NJ
Ensure Your New Smile Lasts for Decades
Have you made the choice to replace your missing teeth with dental implants in Edison? You're making a wise decision for your oral health and your quality of life. Dental implants are the most reliable solution to treat tooth loss. In fact, they have over a 95% success rate. They are proven to last for decades with the right aftercare, so you should never need to worry about paying to have them replaced. Here are 3 ways to protect your investment to ensure they last for a lifetime.
1. Make Oral Hygiene a Priority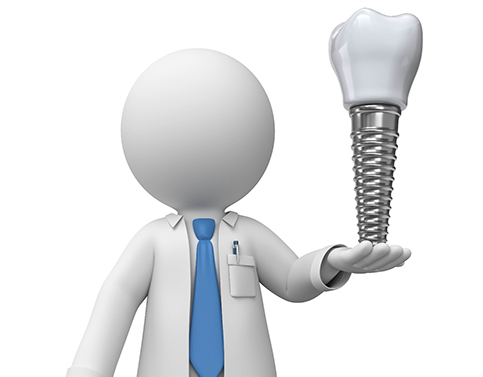 The risk of dental implant failure is less than 5%. It's most often caused by a preventable infection called peri-implantitis. This is an infection similar to gum disease that's caused by bacteria in plaque and tartar buildup. Although failure is rare, it's best to be proactive about your oral hygiene habits to keep the infection at bay.
Your dental implants aren't subject to tooth decay, but you'll still need to brush at least twice a day. It's best to use a soft-bristled toothbrush and nonabrasive toothpaste to clean all surfaces of your dental implants and any natural teeth for at least 2 minutes each session.
Besides brushing, you'll need to use a high-quality dental floss to clean around the abutments and in between natural teeth daily to remove any buildup missed by your toothbrush. Some people find a waterflosser to be easier to use than standard floss.
2. Protect Your Dental Implants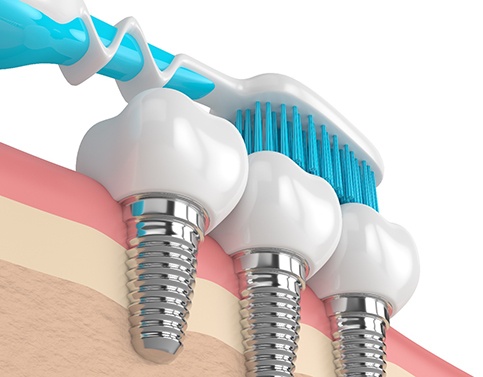 Dental implants are made of durable material to withstand the pressure of daily use to enjoy your favorite foods, but they aren't indestructible. It's best to protect them from any unnecessary damage. If you play sports, be sure to wear an athletic mouthguard. This provides a protective barrier in case there's trauma or injury to the mouth or face.
If you suffer from bruxism, the force of grinding and clenching can cause your dental implants to fail. It's best to ask your dentist in Edison about a nightguard. This creates a barrier between your upper and lower teeth to reduce the friction that can lead to failure of your new smile.
3. Schedule Regular Recall Visits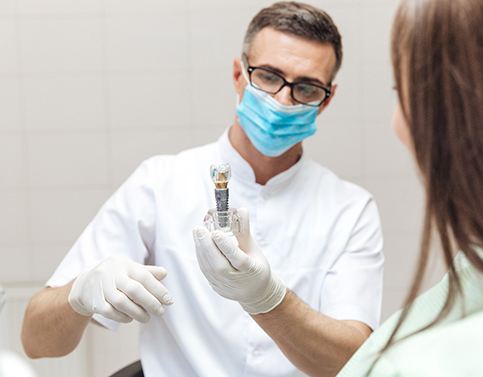 The American Dental Association recommends everyone sees their dentist at least twice a year, even those who have dental implants. Regular recall appointments are more important than ever to ensure your new smile lasts.
You'll need a thorough cleaning to remove any plaque or tartar accumulations around the abutments and posts. This reduces harmful bacteria in your mouth that can irritate and infect in the gingival tissue. Besides a good cleaning, we'll also monitor your oral health and your dental implants. This allows us to detect any concerning areas sooner to provide quick intervention. Prompt treatment is crucial for preventing complete dental implant failure.
Invest in Your New Smile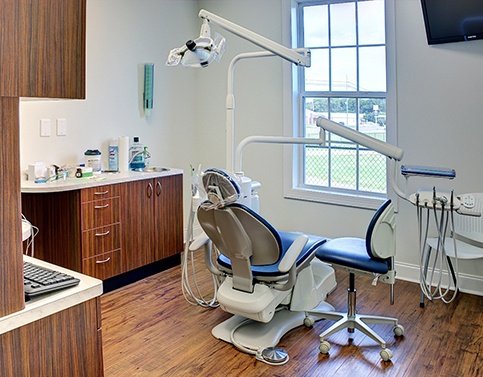 Dental implants are a big commitment. Take the time to protect your investment by caring for your new smile properly. If you have any questions about dental implant maintenance, or it's time for your recall visit, contact our office today.