Cost of Dental Implants – Edison, NJ
Making a Smart Investment in Your Smile
As life changing as dental implants can be, many patients have concerns about the cost, which upfront is generally higher than what you would initially pay for more traditional restorations. But that shouldn't deter you from choosing the best option for restoring the appearance and function of your smile. Dental implants in Edison are an excellent investment in your oral health, and Dr. Shah is here to make sure they're as affordable as possible for you. Contact Signature Smiles today to schedule a consultation where you can get a reliable estimate of the final cost of dental implants.
Types of Dental Implants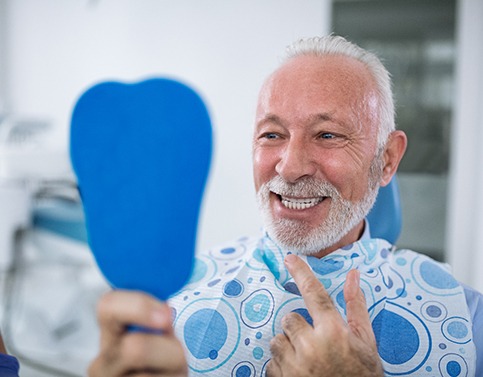 The simple fact is that there isn't really a set-in-stone price for dental implants that can be used for each case. This is largely because the cost of the procedure largely depends on the number of teeth that need to be replaced. Have you only lost a single tooth? Then you can get a single implant along with a crown. Are you missing several teeth in a row? You'll likely need a dental bridge supported by a pair of implants. Is an entire arch of teeth gone? It will take around 4 to 8 implant posts to anchor full dentures in place. Once we know the extent of your tooth loss, we can give you a good idea of what the final price will be.
What are the Stages of Dental Implant Treatment?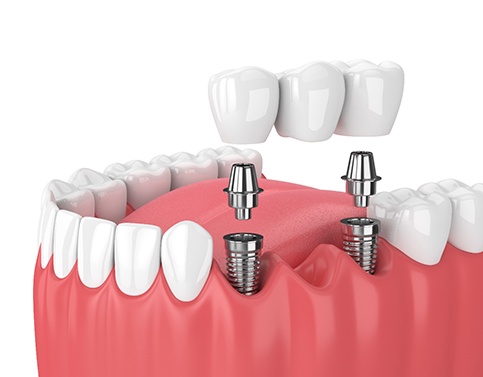 When planning your budget to pay for dental implants, you need to remember that each stage of the process carries a separate cost. This means you don't need to pay the entire amount up front. The different phases of the treatment typically include:
An initial consultation (which likely includes digital X-rays and a CT scan) to confirm that dental implants are viable.
Additional treatments like bone grafting or tooth extractions to prepare for implant placement.
Placement surgery, during which your mouth will be numbed to prevent discomfort.
Attachment of a special fixture called an abutment.
The design and placement of a crown.
Are Dental Implants Worth the Investment?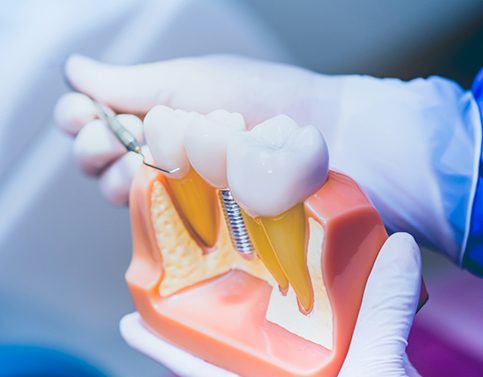 Dental implants may seem like a more expensive form of tooth replacement at first, but the trade-off is that they have an extremely high success rate and can last for several decades. That means you will very rarely – or, ideally, never – need to have your dental implants replaced. This can end up saving a lot of money over the years when you take into account how often you'd need to pay to have traditional dentures replaced or adjusted. There are also numerous benefits that you'll only be able to enjoy with dental implants; for example, they stimulate the jawbone to help it preserve its density, thus preventing long-term oral health issues like dental drift.
Does Insurance Cover Dental Implants?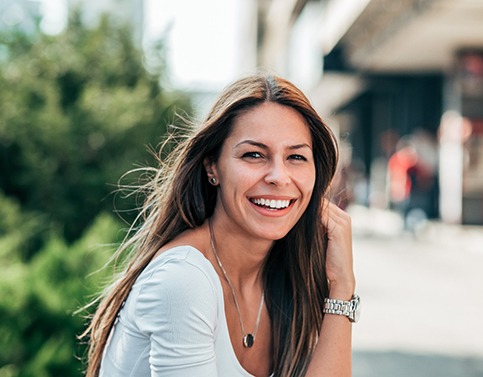 Implants are considered by many insurance companies to be a cosmetic treatment and thus often aren't covered. That said, your policy might help pay for certain aspects, such as gum disease treatment or the placement of a restoration. Our team will work on your behalf with your insurance company to make sure you get the benefits you're entitled to. We can also point you towards other payment options, such as CareCredit.